Irish should celebrate the deep connection between Newfoundland and Ireland
The connection between Ireland and Newfoundland goes back centuries and the Irish left an indelible impact on the region in terms of immigration and culture. Why isn't this history celebrated more?
Following a recent trip to Newfoundland, one Irish woman is asking why more people in Ireland aren't made aware of the strong bonds between Ireland and Newfoundland.
Anne Kelly Devereux from Gorey in County Wexford returned home from her trip and promptly wrote a letter to the editor of The Telegram newspaper, which serves St. John's, Newfoundland, and Labrador.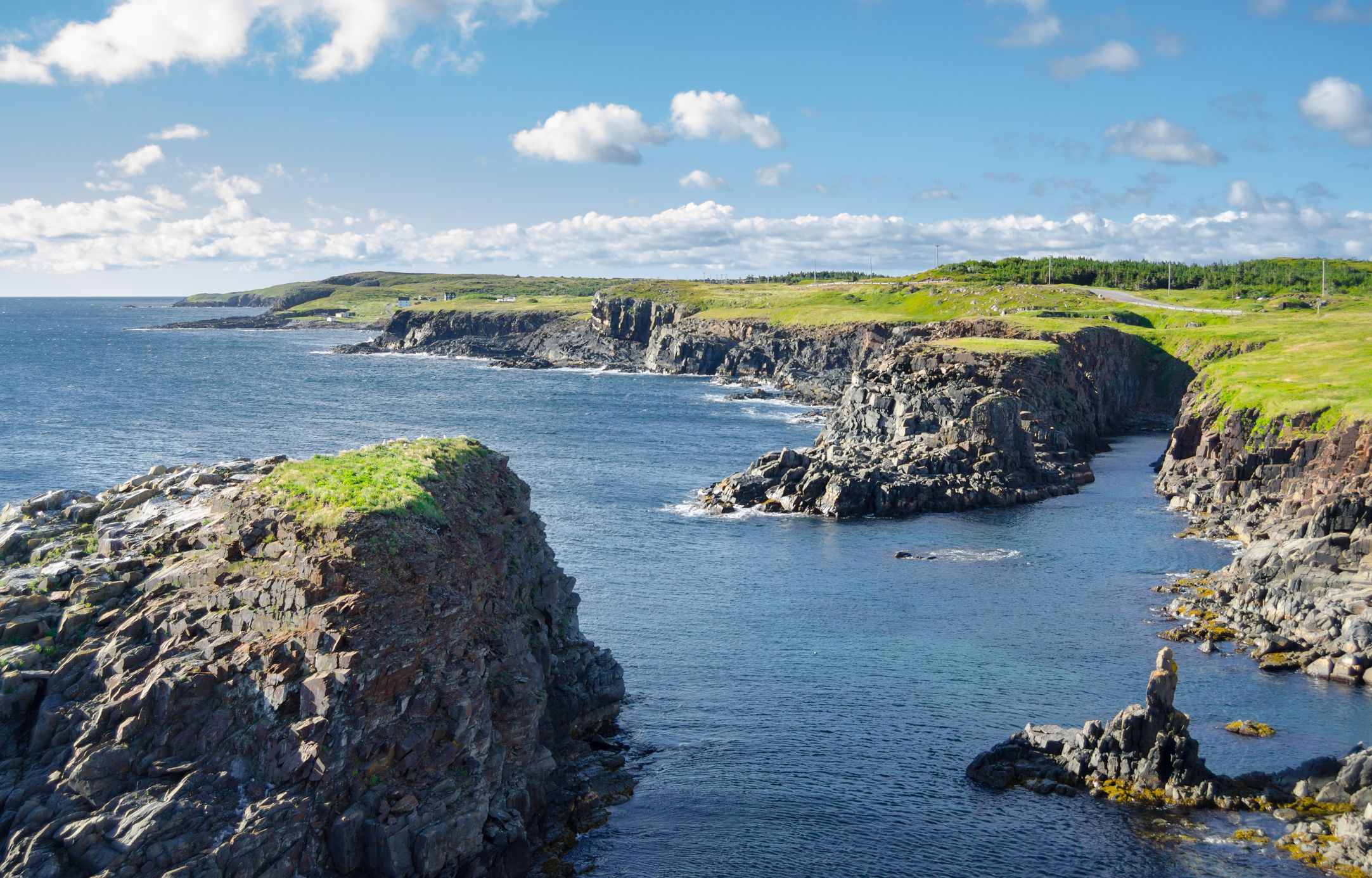 The Bonavista coastline, one of the places Deveraux visited. Photo: Getty Images
After describing the warmth of the people and the beautiful sights she enjoyed during her 10-day visit, her first-ever to the region, she states:
When I boarded the plane in Dublin I was told I was the only Irish passenger on board. I took little notice of this, but then started thinking of how much money my fellow passengers had spent in Ireland. Tourism is pivotal to the Irish economy. On my return flight, I was once again the sole Irish person, and this got me thinking — never have I seen an advertisement for Newfoundland here in Ireland.

It is beyond my comprehension why the Newfoundland tourism board is not tapping into the Irish market.
Devereux also points out that while there used to be direct flights between Ireland and St. John's lasting only four-and-a-half hours, today the only option is to fly to Halifax, change flights, and backtrack to St. John's, adding nearly another three hours to the trip.
The History of the Irish and Newfoundland
The links between Ireland and Newfoundland run so deep that Irish historian Tim Pat Coogan once called it 'the most Irish place in the world outside Ireland.' The Irish began immigrating there in the 17th and 18th centuries – sometimes permanently; sometimes seasonally, to fish – and by the 19th century, Irish people and their descendants comprised half of Newfoundland's population.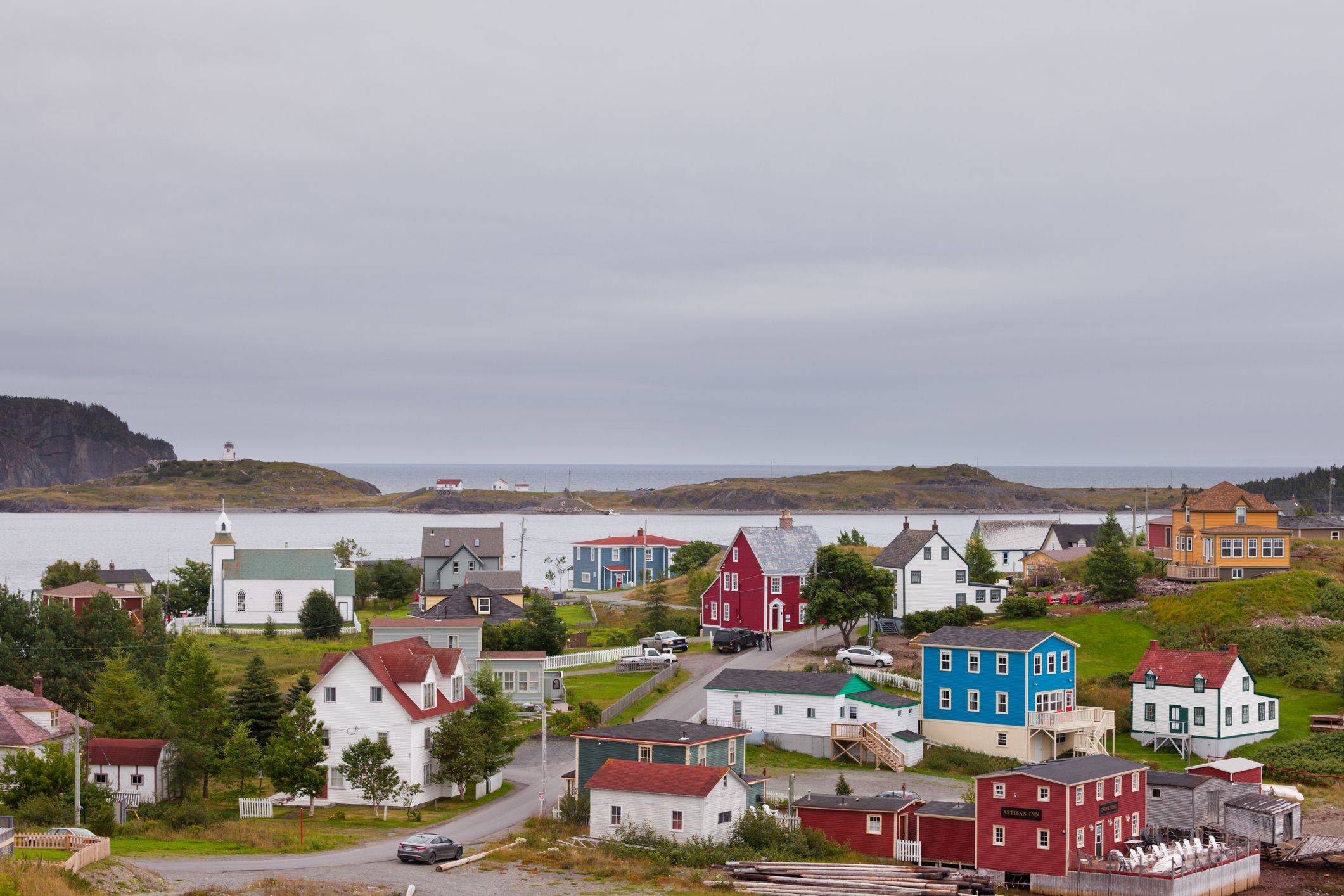 The town of Trinity. Photo: Getty Images
The vast majority of Irish to Newfoundland came from Wexford, Carlow, Kilkenny, Tipperary, Waterford, Dingle and Cork, with Waterford being the primary port of departure. As you might imagine, this made quite an impact on the area, to the degree that some people's accents in Newfoundland's more remote regions still resemble those of their Irish ancestors.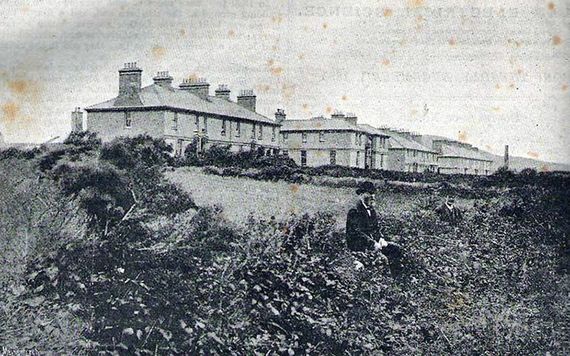 What's more, it was a literal link between Ireland and Newfoundland that made quick communication between Europe and North America possible. On  July 27, 1866, a transatlantic cable link was finally laid (after multiple failed attempts) between the village of Heart's Content in Newfoundland and Valentia Island in County Kerry. This meant that where once it had taken two weeks for a message to be sent from North America to Europe, with the transatlantic telegraphic cable, it would only take two minutes.
The Irish and Newfoundland accents
In the 1970s, Donegal-born broadcaster Aidan O'Hara traveled to Newfoundland's Cape Shore to record traditional songs and stories. He eventually created documentaries of the region's Irish-influenced culture. 'They seemed to me to have retained much more Irishness, the kind you would find in isolated communities on the west coast of Ireland, say, where traditional language of Gaelic is still alive,' he said.
O'Hara donated his original recordings to the Dublin-based Irish Traditional Music Archives in the 1990s, and in 2018, ITMA launched a digital project, entitled 'A Grand Time: The songs, music and dance of Newfoundland's Cape Shore,' a collection of O'Hara's recordings, images, and interviews. The extensive online exhibition can be found here.
This article was first published in IrishCentral by IrishCentral Staff @IrishCentral on the 14/08/2019